Chocolate Peanut Butter Cup Martini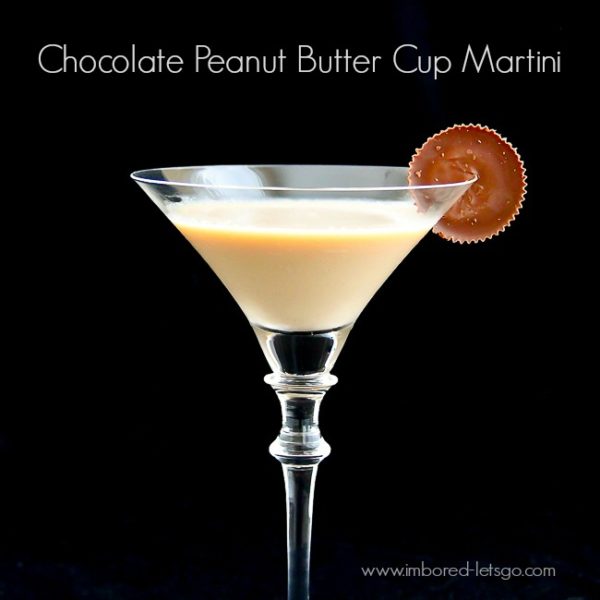 1.5 oz. vodka
1 oz. Godiva liqueur
½ oz. white Cream de Cacao
1 oz. peanut butter simple syrup
Garnish: Reese's peanut butter cup
1 C. sugar
1 C. water
½ C. creamy peanut butter
Make the simple syrup by combing sugar, water and peanut butter in small saucepan. Bring to boil, reduce and simmer a few minutes. Set aside and let cool. Store in refrigerator.
For the martini, combine ingredients in cocktail shaker filled with ice. Shake well and strain in a chilled martini glass. Garnish with Reeses peanut butter cup.
Recipe by
I'm Bored, Let's Go...
at http://www.imbored-letsgo.com/chocolate-peanut-butter-cup-martini/