Candy Cane Martini Jello Shots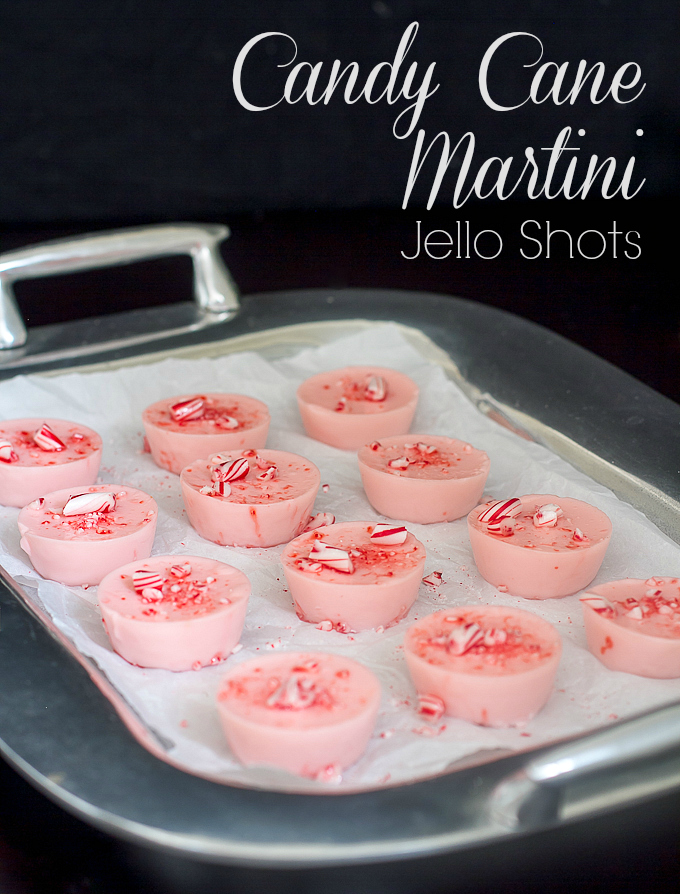 ¾ C. candy cane infused vanilla vodka
4 Tbls. Godiva white chocolate liqueur (could use white cream de cacao)
⅔ C. water
2 envelopes plain gelatin
⅓ C. sweetened condensed milk
2 C. vanilla vodka*
5 mini candy canes
Put water in small saucepan and sprinkle the gelatin over top. Give a quick stir and let it soak for about a minute.
Turn on heat to low and stir constantly until gelatin is dissolved, about 5 minutes.
Stir in sweetened condensed milk. Remove from heat.
Stir in vodka and chocolate liqueur.
Pour into molds or large pan and let chill several hours to set up.
To remove from molds, set in warm water for a few seconds to loosen them from mold and invert onto tray. Store in refrigerator until ready to serve.
*This will make more vodka than you need for one recipe of jello shots. If you don't want extra candy cane vodka just use 1 cup instead of two cups of vodka and, while I didn't try it, I suppose you could use a couple less candy canes.
Recipe by
I'm Bored, Let's Go...
at http://www.imbored-letsgo.com/candy-cane-martini-jello-shots/