Espresso Kahula Fudge Swirl Ice Cream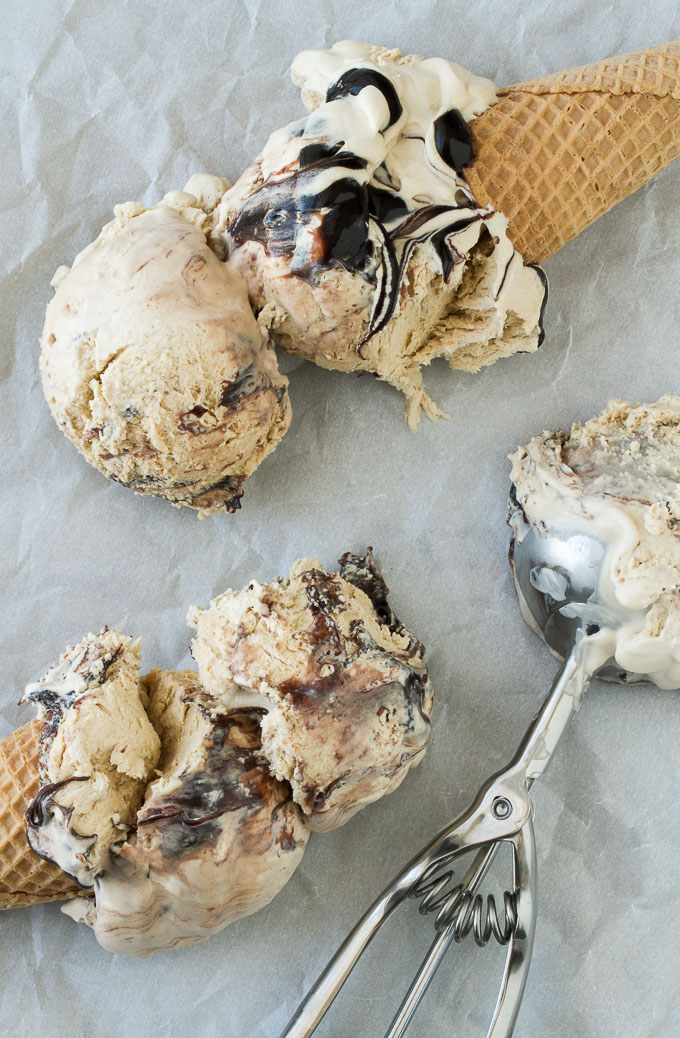 2 C. heavy cream
1 14oz. can sweetened condensed milk
¼ C. Kahlua
1-2 Tbls. instant espresso powder*
Fudge sauce (use your favorite homemade or from a jar)
Combine sweetened condensed milk, Kahlua and espresso in bowl. Stir to combine and get the espresso dissolved.
In separate bowl, whip the heavy cream until stiff peaks form. Gently fold in sweetened condensed milk mixture.
Pour into freezer container. Top with fudge sauce. Swirl fudge throughout the ice cream with a knife. Freeze ice cream several hours or overnight until frozen.
*If you want a lighter coffee flavor, use 1 tablespoon, stronger coffee flavor add 2 tablespoons espresso powder.
Recipe by
I'm Bored, Let's Go...
at http://www.imbored-letsgo.com/espresso-kahlua-fudge-swirl-ice-cream/