Pumpkin Spice Latte Ice Cream Float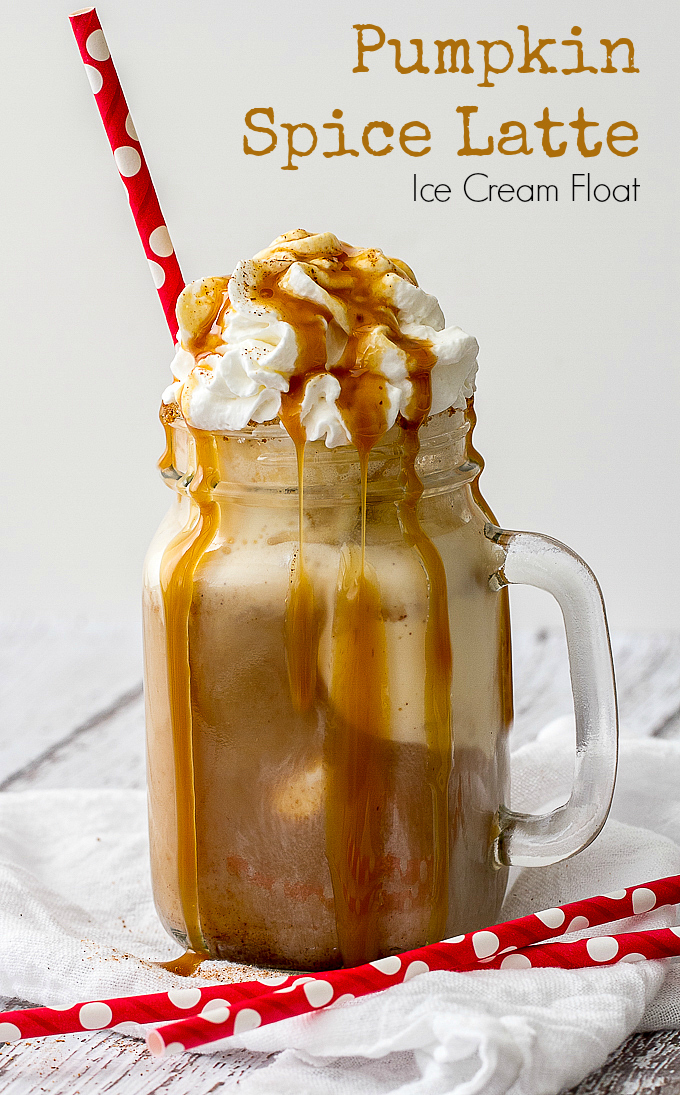 1 C. cold coffee
splash of half & half (use amount you would typically use in a cup of coffee
1 Tbls. pumpkin puree
1 Tbls. Torani pumpkin pie flavor sauce
couple shakes of pumpkin pie spice
vanilla ice cream
Whipped cream
Combine pumpkin puree, Torani pumpkin pie flavor sauce, and pumpkin pie spice with coffee. Stir well to combine.
Fill glass with scoops of vanilla ice cream. Pour coffee over ice cream. Top with whipped cream, a sprinkle of pumpkin pie spice and a drizzle of the Torani sauce.
Recipe by
I'm Bored, Let's Go...
at https://www.imbored-letsgo.com/pumpkin-spice-latte-ice-cream-float/