A few weeks ago I was in the dairy aisle at the grocery store, picking up some half & half for my coffee when I spotted some Coffee Mate Peppermint Mocha creamer. Actually, I spotted a lot of different flavored creamers which I usually don't pay much attention to.  But this one sounded yummy to me and I immediately thought it would be great for a martini… A Peppermint Mocha-tini!  Seriously, isn't that what most people think of when they see flavored creamer?
Well you know what?  It was perfect for a martini!  I love peppermint and I love chocolate so I knew I would love this drink.  It was so good in fact I think I had three of them (no judging allowed).  This martini would make a very pretty after dinner (or before) cocktail for the Christmas holiday season.  It's so easy to make too.  Just mix a little vodka with the creamer and that's it.  Of course, you could always be a little more decadent and add a bit of chocolate syrup if you want too!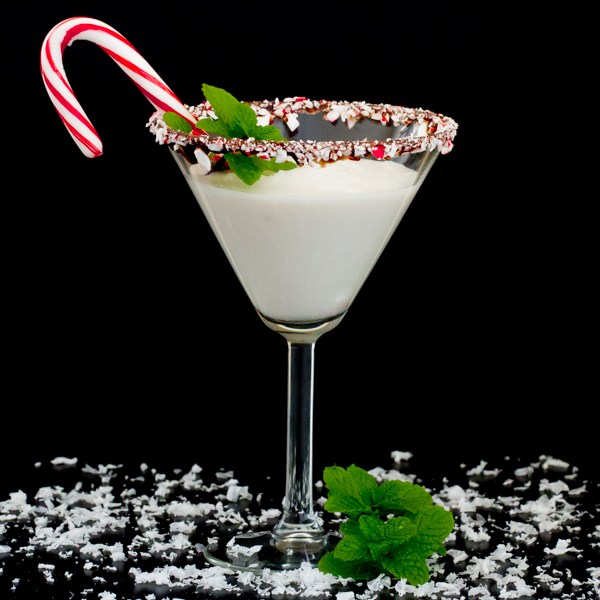 Ingredients
1 - 2 parts vodka (depending on your preference)
1 part Coffee Mate Peppermint Mocha creamer
Optional: little bit of chocolate syrup
Garnish: chocolate syrup and crushed peppermint candy
Combine vodka and creamer in martini shaker filled with ice. You can add a little bit of chocolate syrup if you want, but it's not necessary. Shake well and strain into martini glass.
To rim the glass: dip rim in chocolate syrup, then crushed peppermint candy
http://www.imbored-letsgo.com/peppermint-mocha-tini/